Matrix Trains Midland Clerestory Sets 3 & 4 Twinpack
After the retirement of Thomas Gething Clayton (1831-1916) in 1901 the Midland Railway appointed David Bain as the new Carriage and Wagon Superintendent in 1902. He had been the innovative C&W Superintendent of the North Eastern Railway. Clayton had designed the successful Midland clerestory stock introduced in 1897. Bain in 1905 decided to make changes to the Clayton design by increasing the length of clerestories to 54 ft from Claytons 50 ft for corridor stock and 48ft for non corridor stock. He increased capacity by reducing the length of the compartments from the generous lengths Clayton used. He also changed the bogies from the standard Midland 10 ft wheelbase to 8 ft ones. Bain had designed his NER carriages with rounded window bolection corners to reduce rot and difficulties cleaning corners. He introduced this on his Midland designs making them distinctive from the previous Clayton clerestories.
Some of the Bains clerestories were built for joint services with the Midland & Glasgow and South Western Railway and the Midland & North British Railway. These carriages have been included in the sets.
Major withdrawals started after the WW2 with the final withdrawals in the early 1950's. Some went to departmental use and these have been included in the BR set.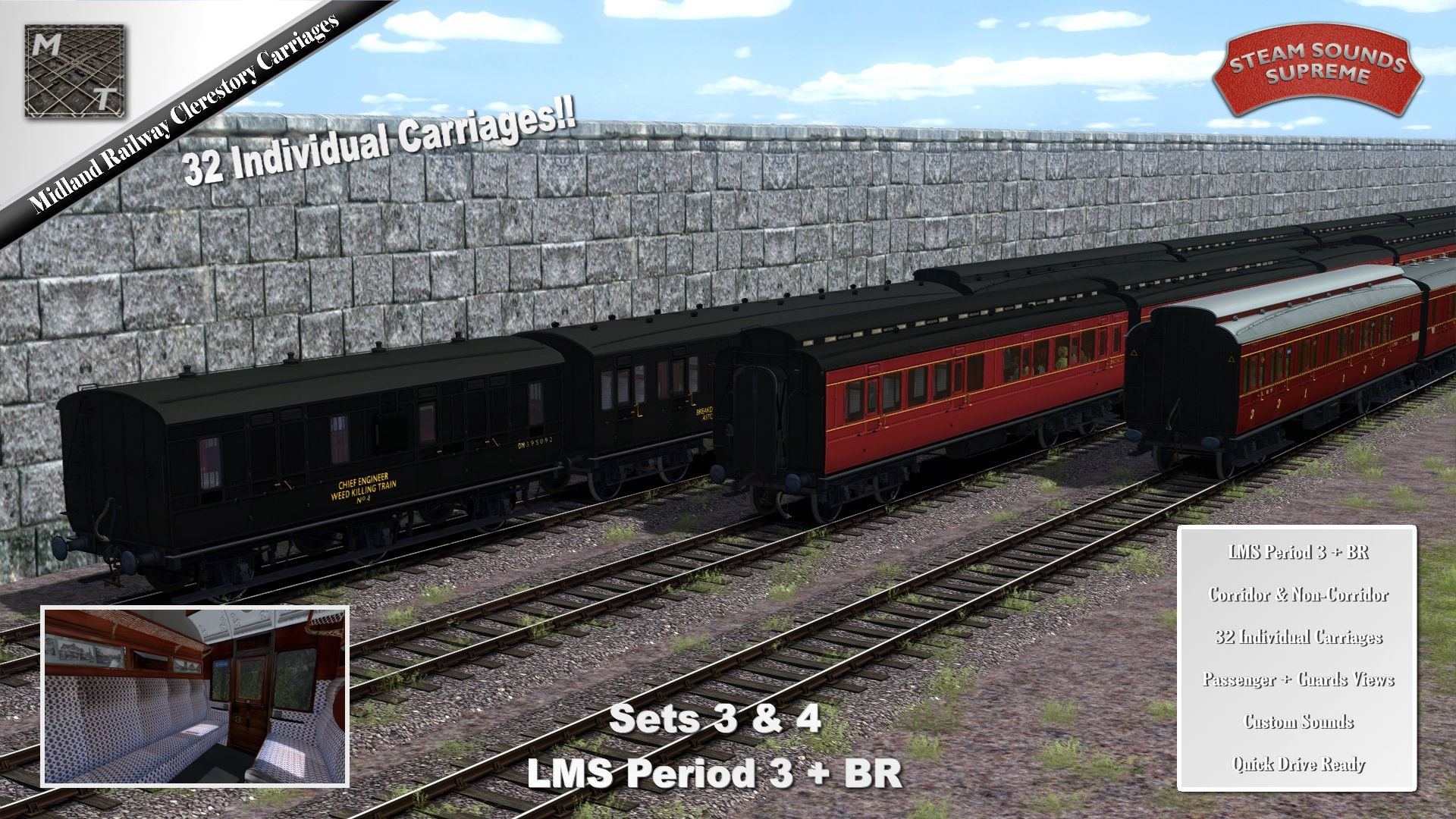 32 Carriages
Corridor & non-corridor
LMS P3 & BR Eras
Passenger & Guards Views
Custom Sounds
Quick Drive Ready*
*See the included manual for more information