Digital Traction GWR Collett 0-6-0 '2251' Class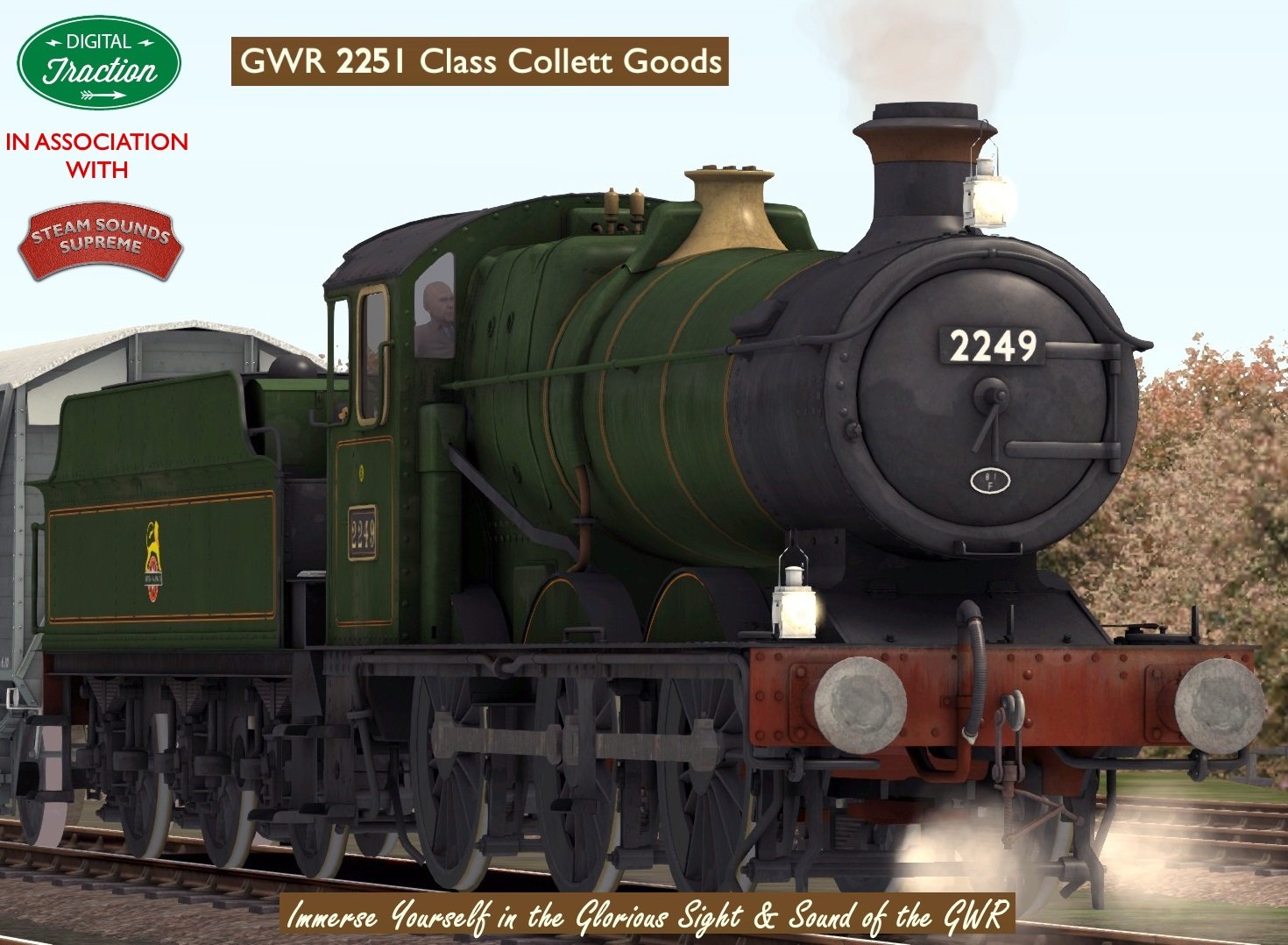 GWR 2251 Collett Goods 0-6-0 tender locomotive for Train Simulator 2016
0-6-0 2251 Class Loco and 3500 Gallon TenderLiveries: BR Green, BR Black & GWR GreenCustom Collett Cab
Custom Sounds by SSS
Advanced Scripted Effects
Quick Drive Ready
3 Scenarios for Riviera 1950's Route

The GWR 2251 Class was a class of 0-6-0 steam locomotive designed for medium to light freight work. They were introduced in 1930 as a replacement for the earlier Dean Goods 0-6-0s.

In many ways, the 2251s were modernised Dean Goods, sharing the main dimensions, but having more modern features such as taper boilers and full cabs. Increases in both boiler pressure and heating surface gave a useful increase in power at the expense of weight that restricted permitted routes. Designed by Charles Collett for medium freight and passenger duties they had 5 ft 2 in driving wheels. They could be found operating on most parts of the former GWR system.
The only preserved example is 3205, based at the South Devon Railway.