Free Scenarios
Free Scenarios for Train Simulator
We endeavor to bring as much freeware to you as possible. However, producing free products takes time and there are costs involved. Throughout these pages, you will find donate buttons. You are under no obligation to use them. However, if you wish, you may donate to Steam Sounds Supreme. This will help cover our expenses, therefore making the production of more freeware a viable option.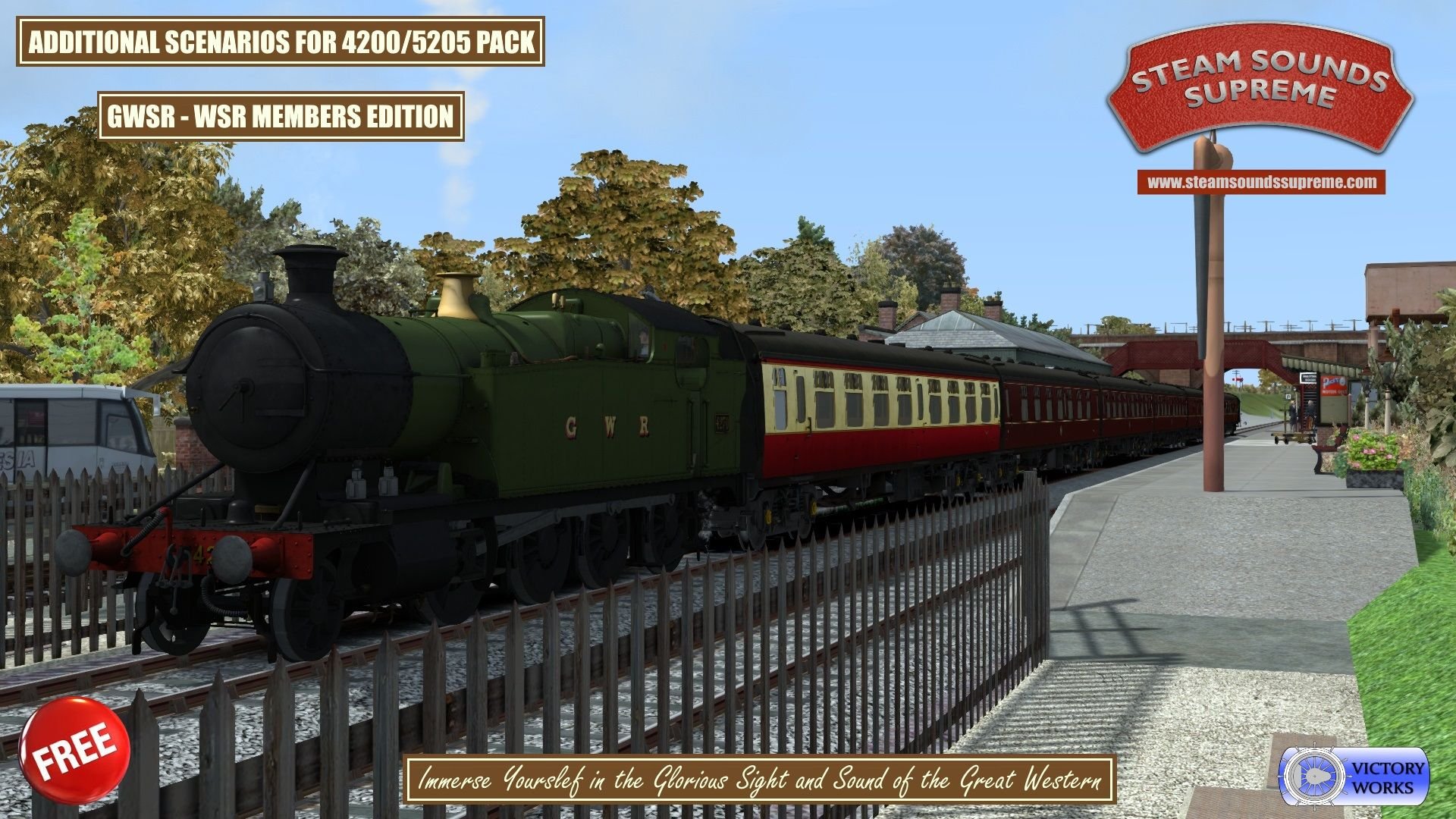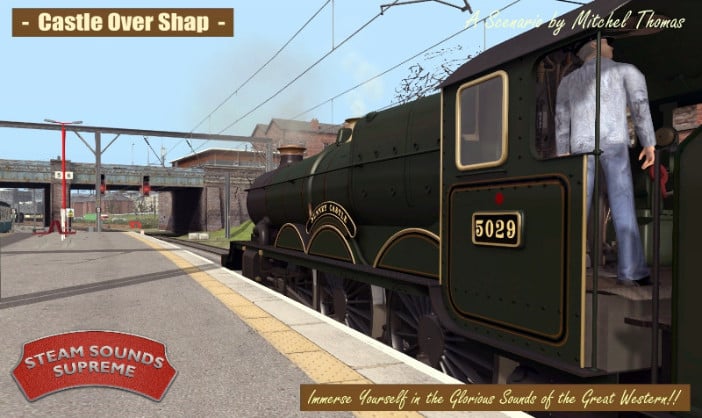 4200/5205 Pack Scenarios
By Steam Sounds Supreme for In-House SSS Routes
This pack contains SSS versions of the two West Somerset Railway scenarios from the GWR 4200/5205 Pack. These have been ported over to the Members Edition of the route, and modified to suit. Also included is a two part scenario for the GWSR route, also available HERE.
The following additional rolling stock is used:
Castle Over Shap
By Mitchel Thomas. A Scenario for WCML Over Shap
Experience the exhilaration of taking on the 1in75 cilmb to Shap summit on the West Coast Mainline.

Take 5029 Nunney Castle on a 1981 Rail Excursion from Preston to Carlisle on it's way to Glasgow, celebrating 55 years after the triumphant success of Class sister 5000 Launceston Castle on the West Coast Main Line.

Requirements: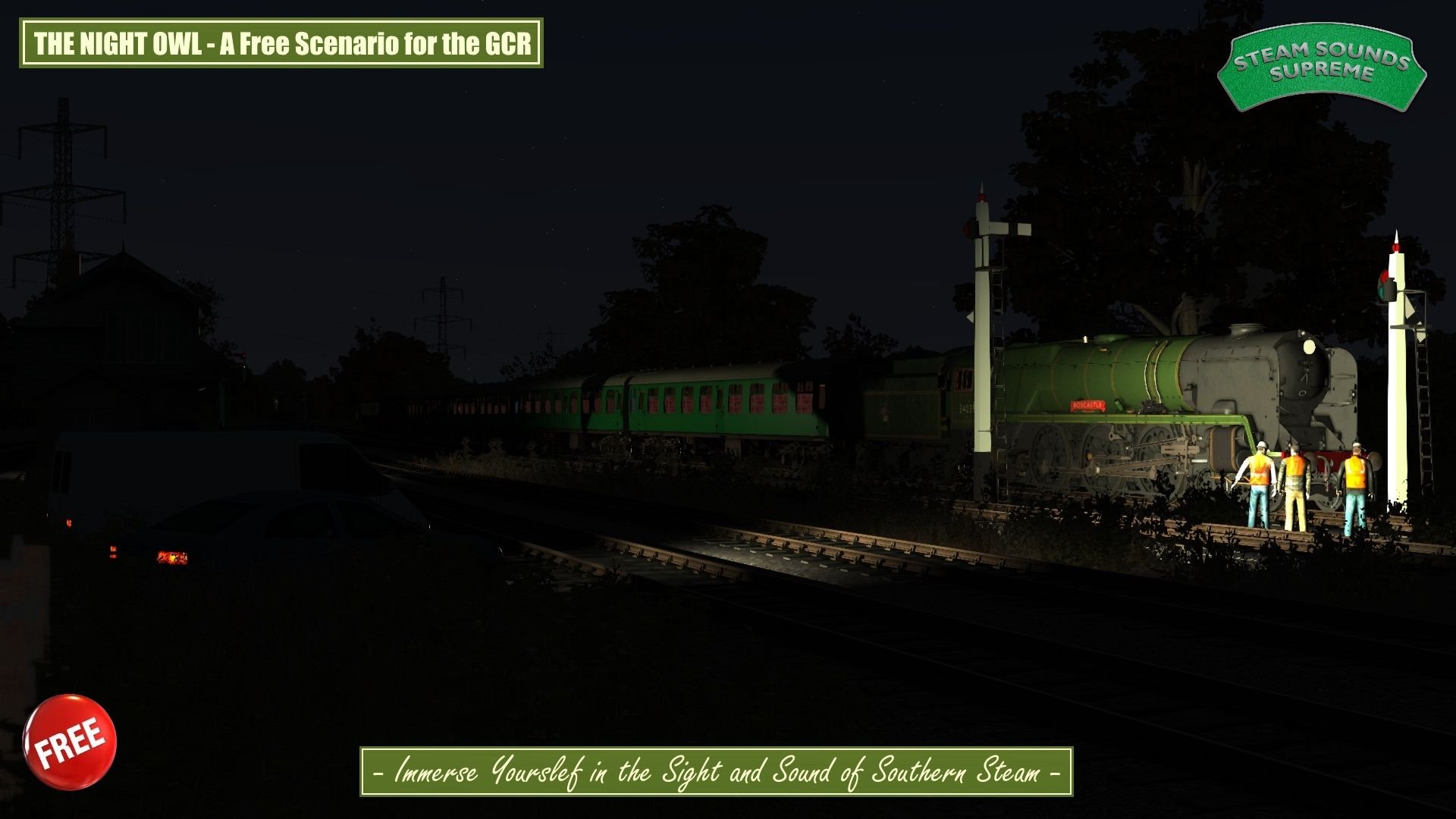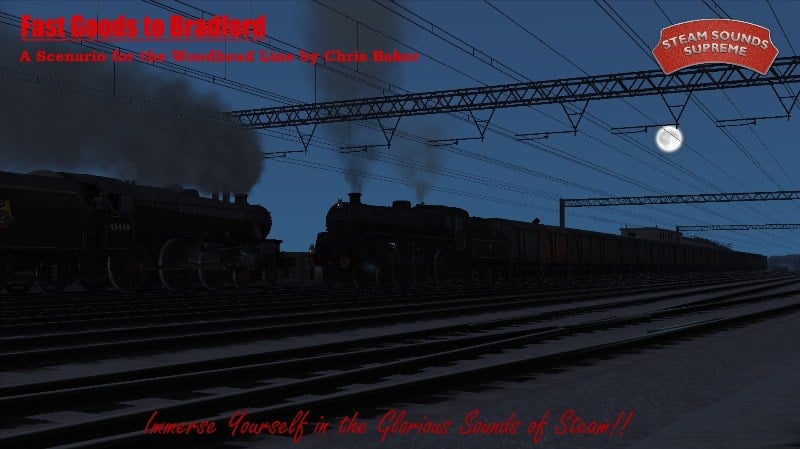 The Night Owl
An In-House Scenario for the GCR.
Rebuilt Bulleid Pacific 34039 Boscastle has finally returned to steam on the Great Central Railway. Hauling a nighttime special for society members, Boscastle is gently being eased back into traffic. Experience the unique atmosphere of steam at night!
Additional Requirements:
Fast Goods to Bradford
A Scenario for the Woodhead Route by Chris Baker
Take a fast goods over Woodhead, hauled by a Standard 4 4-6-0. Please make sure you have the following installed:
Digital Traction BR Standard 4 4-6-0(Not Currently Available)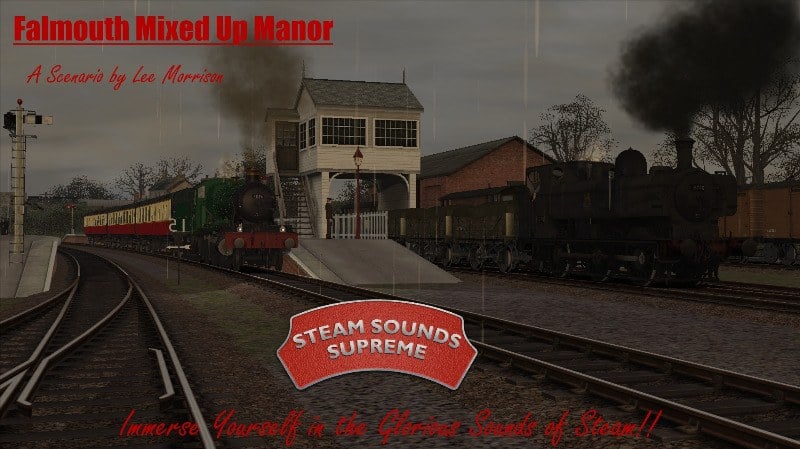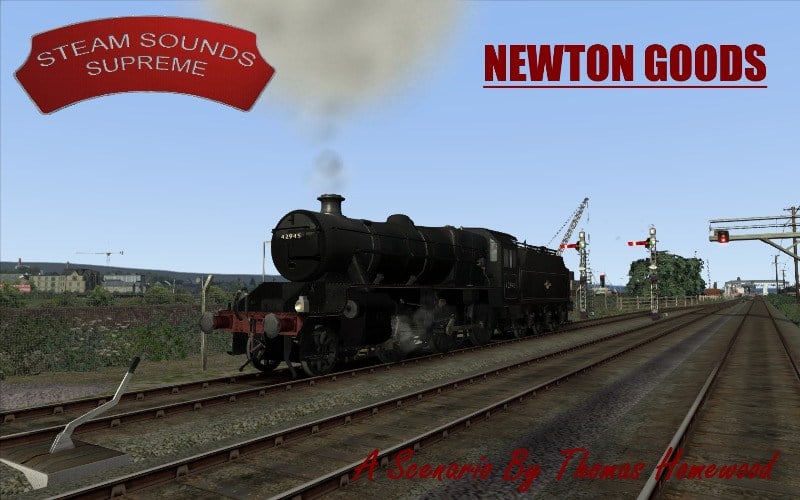 Mixed Up Manor
A Scenario for the Falmouth Branch by Lee Morrison
Drive Truro based Manor, 7812 Erlstoke Manor, on a stopping train from Truro to Falmouth. Return to truro with a goods train, dropping off wagons as you go. You'll require the Falmouth Branch from Steam. You also need the following items of rolling stock:
WR Standard 4MT 4-6-0
GWR Collett Carriage Set
Newton Goods
A Scenario by Thomas Homewood for Western Lines of Scotland
Drive Kevin Martin's Stanier Mogul on a goods service on this fantastic steam-era route.

Requirements: