GWSR Scenario Pack 3 - Residents & Visitors Down the Years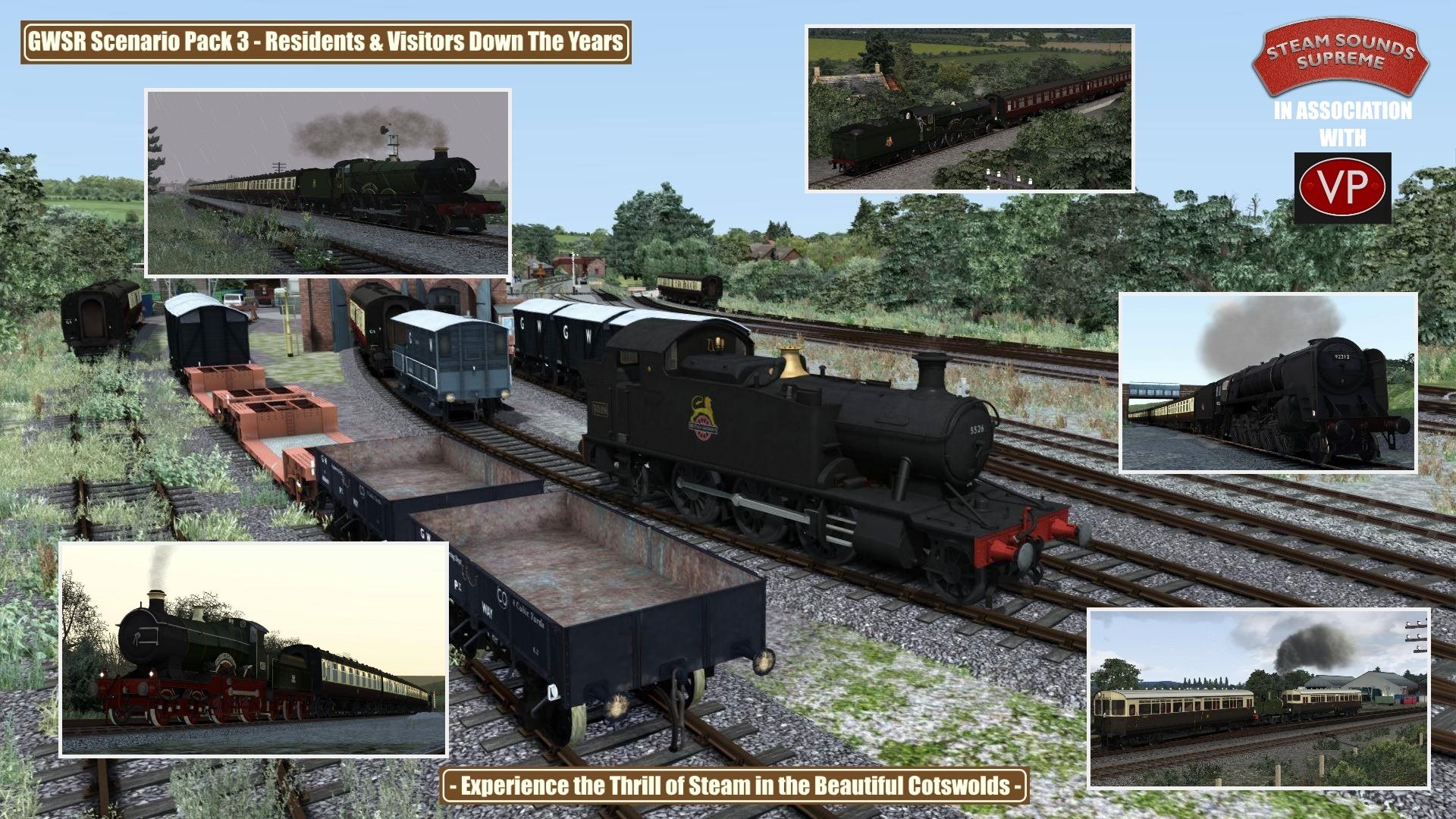 Steam Through the Cotswolds!!

Down the years, a variety of steam locomotives have visited the Gloucestershire and Warwickshire Steam Railway. In this set of 7 scenarios, drive a selection of these locomotives on a variety on train types, from freight to Auto Trains, from expresses to dining trains.
**PLEASE DOWNLOAD THE GWSR ROUTE IF YOU HAVEN'T DONE SO ALREADY**