Rebuilt Bulleid Pacific Sound Pack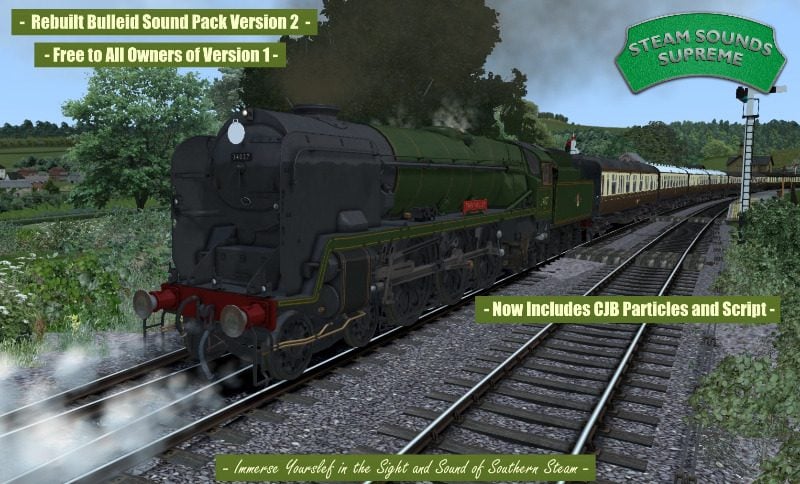 Relive the glorious days of BR Southern Region. Steam back to the glorious days of the 1950/60's, when Oliver Bulleids locomotives were the dominant sight on the Southern Region. Here we provide a brand new sound pack that will really bring these fine locomotives to life. Features of the pack include:
Realistic and Authentic 3 Cylinder Exhausts

A Variety of Whistle Sounds

Wheelslip

Regulator Pilot and Main Valve Sounds

Typically Loud Safety Valves

Drain Cocks

Con-rod Clonk

Rail Grind and Joint Sounds

CJB Particles and Script

*NEW*

Advanced Mode - Easy Toggle On/Off

*NEW*
Demo scenario created In-house, is also included. It's called [SSS Bulleid SP] Rebuilt to Rebuild. The following are requirements to run this scenario:
Somerset and Dorset Route - Steam

LMS 3F Jinty - Steam

Fowler 4F - Steam

Western Lines of Scotland Route - Steam
PLEASE NOTE: You MUST have the Rebuilt Bulleid Pacific installed BEFORE installing this sound pack. The pack is available from Just Trains, here.