Freeware Routes
We endeavor to bring as much freeware to you as possible. However, producing free products takes time and there are costs involved. Throughout these pages, you will find donate buttons. You are under no obligation to use them. However, if you wish, you may donate to Steam Sounds Supreme. This will help cover our expenses, therefore making the production of more freeware a viable option.
SEVERN VALLEY RAILWAY
BETA Version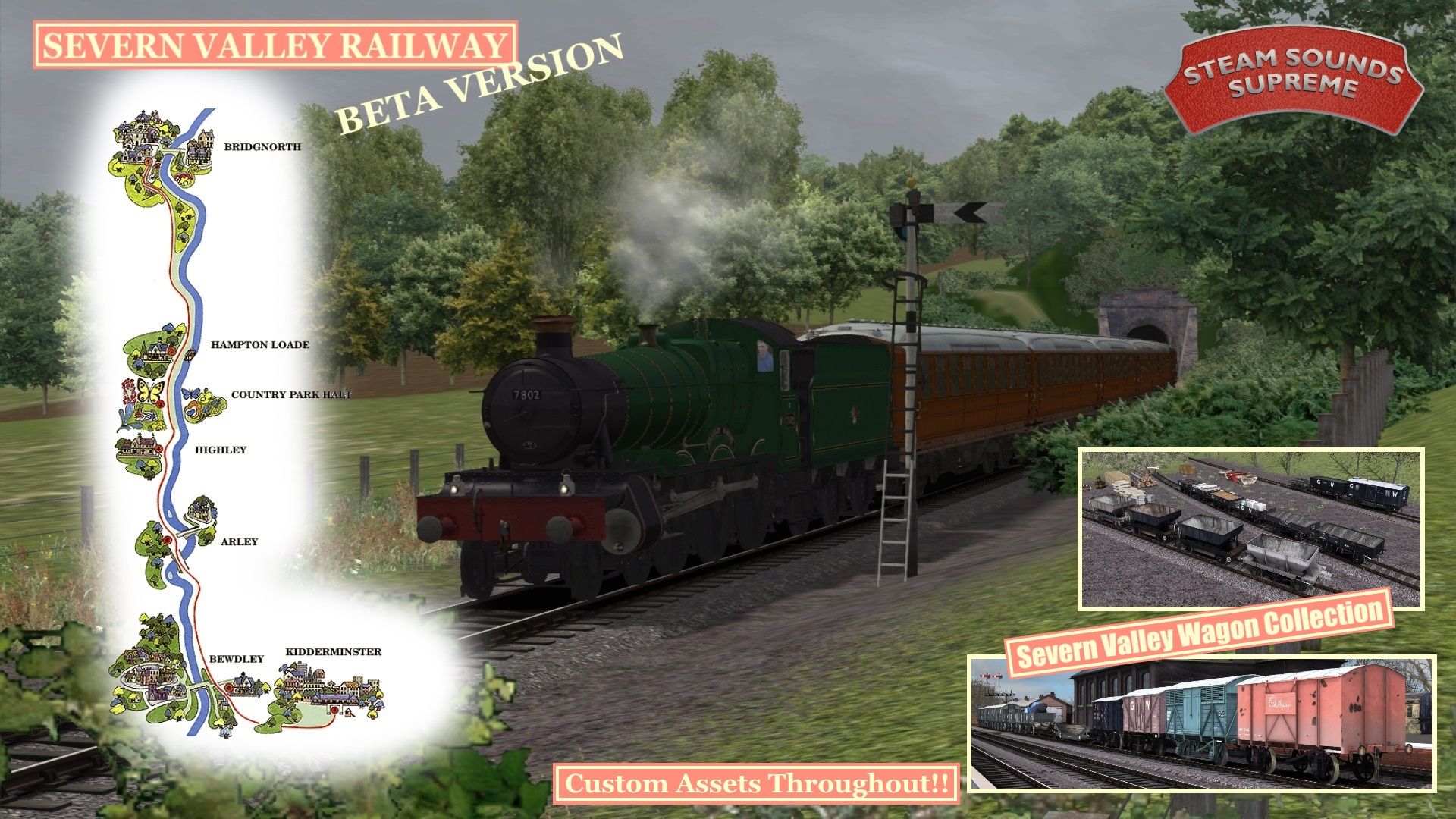 Started in 2011, the Severn Valley Railway route has been a much longer project than was ever envisaged - and it's still not finished to our complete satisfaction!! However, here we present a BETA version, which basically means it's for public testing.
PLEASE REPORT TO US ANY ISSUES YOU FIND
The Severn Valley Railway is a heritage railway running from Kidderminster in Worcestersire, to Bridgnorth, which is in Shropshire.

Primarily a steam railway, heritage diesels are equally at home on the line.
This route contains a lot of custom content, from stations to signage and more. The following people have played a significant role in getting us to this point, and we would like to thanks them:
> Phil Baines(Assets) > Richard Scott(Assets) > Paul Springthorpe(Arley Assets) > Mark Walker(Scenery work) > Bailey Maxwell(Scenery Work) > Tony Perks(Signalling) >

To enjoy this route to the full, the following Steam content are recommended:
Exeter to Kingswear 1950's

Falmouth Branch

West Somerset Railway

Portsmouth Direct Line
Bristol to Exeter

Island Line

European Asset Pack(Former Default Content)

Woodhead Route
Full Assets Requirement Document Included



*Downloading the route is done at your own risk. There are no guarantees that the route will work properly for you, as it's a test version. If you want to give constructive feedback, then please contact us and do so. We will not respond to comments like 'It doesn't work, fix it!'

SOUTHAMPTON TO WEYMOUTH ROUTE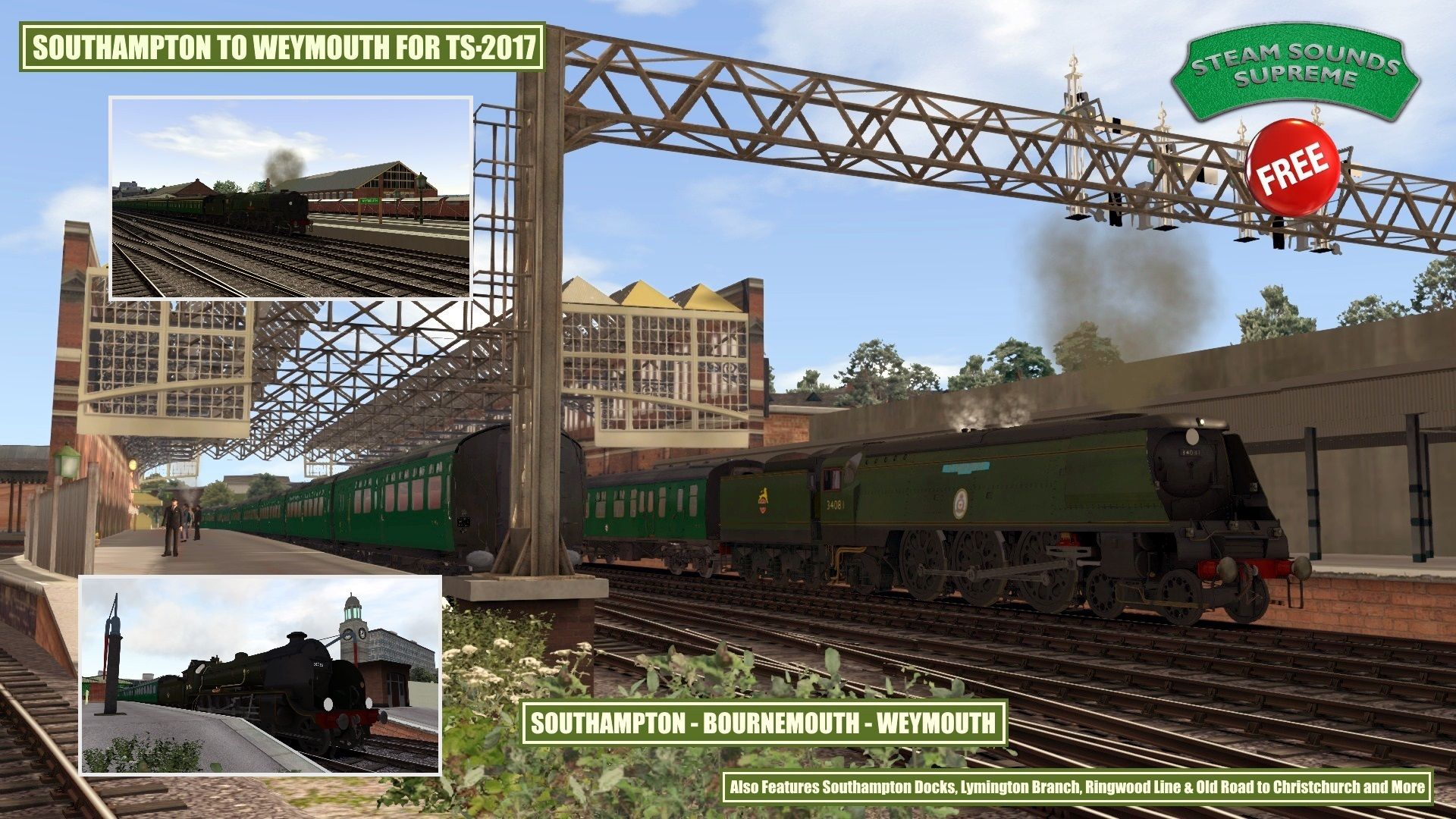 Developed by Trevor Wood, with the aid of many fine members of the TS community, we are delighted to present this fine representation of the Southern Railway route from Southampton to Weymouth. This isn't just the mainline though. Also featured are the Lymington Branch, Bournemouth West, the 'Castlemans Corkscrew' via Ringwood, the old Christchurch route from Ringwood(closed in 1935), Southampton Terminus and the extensive docks network. The time period is loose, but most certainly steam age.

The perfect place to stretch the legs of your Southern steam locomotives!!

To enjoy this route to the full, the following Steam content are recommended:
A more complete list of full requirements is included in the package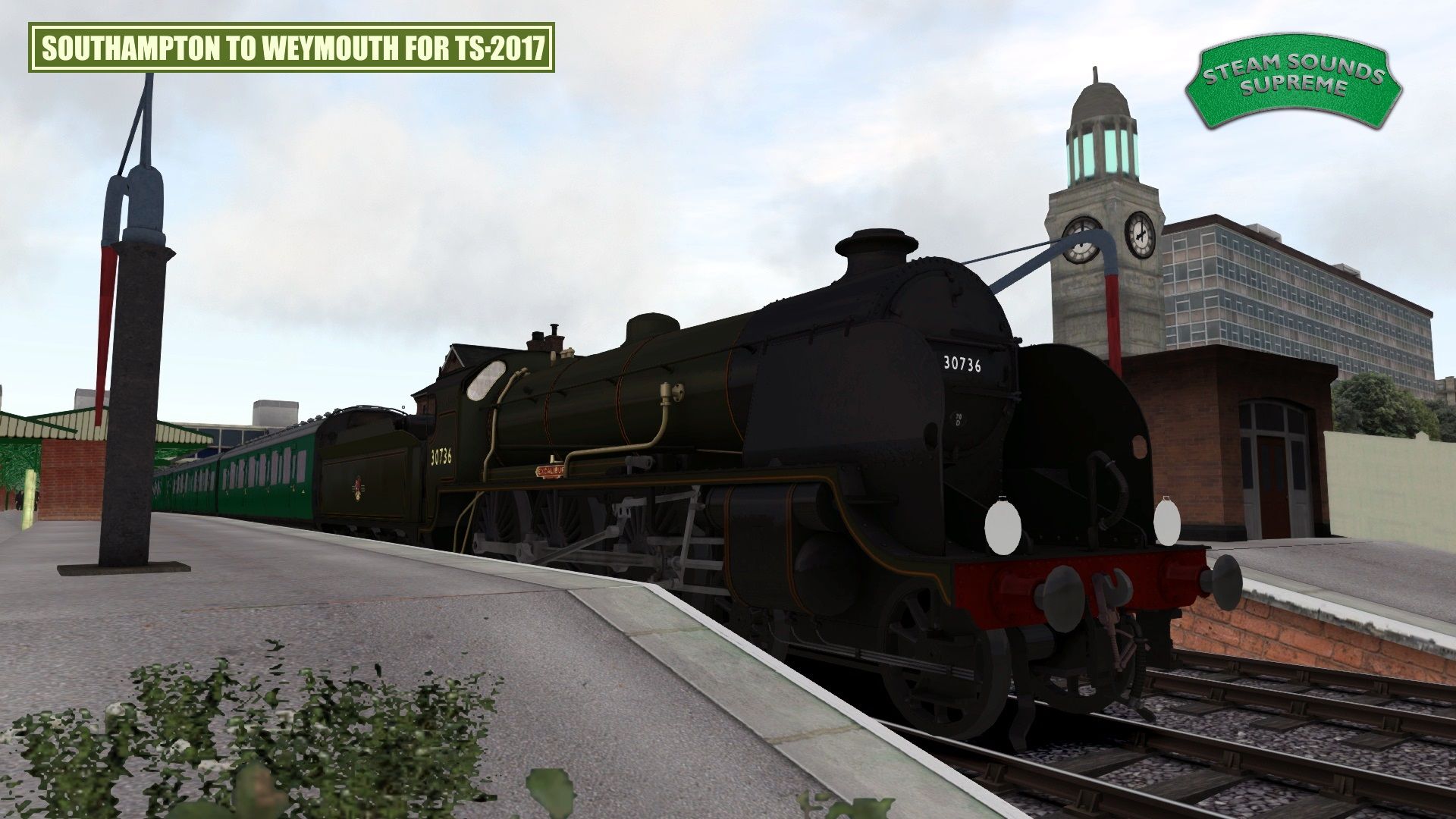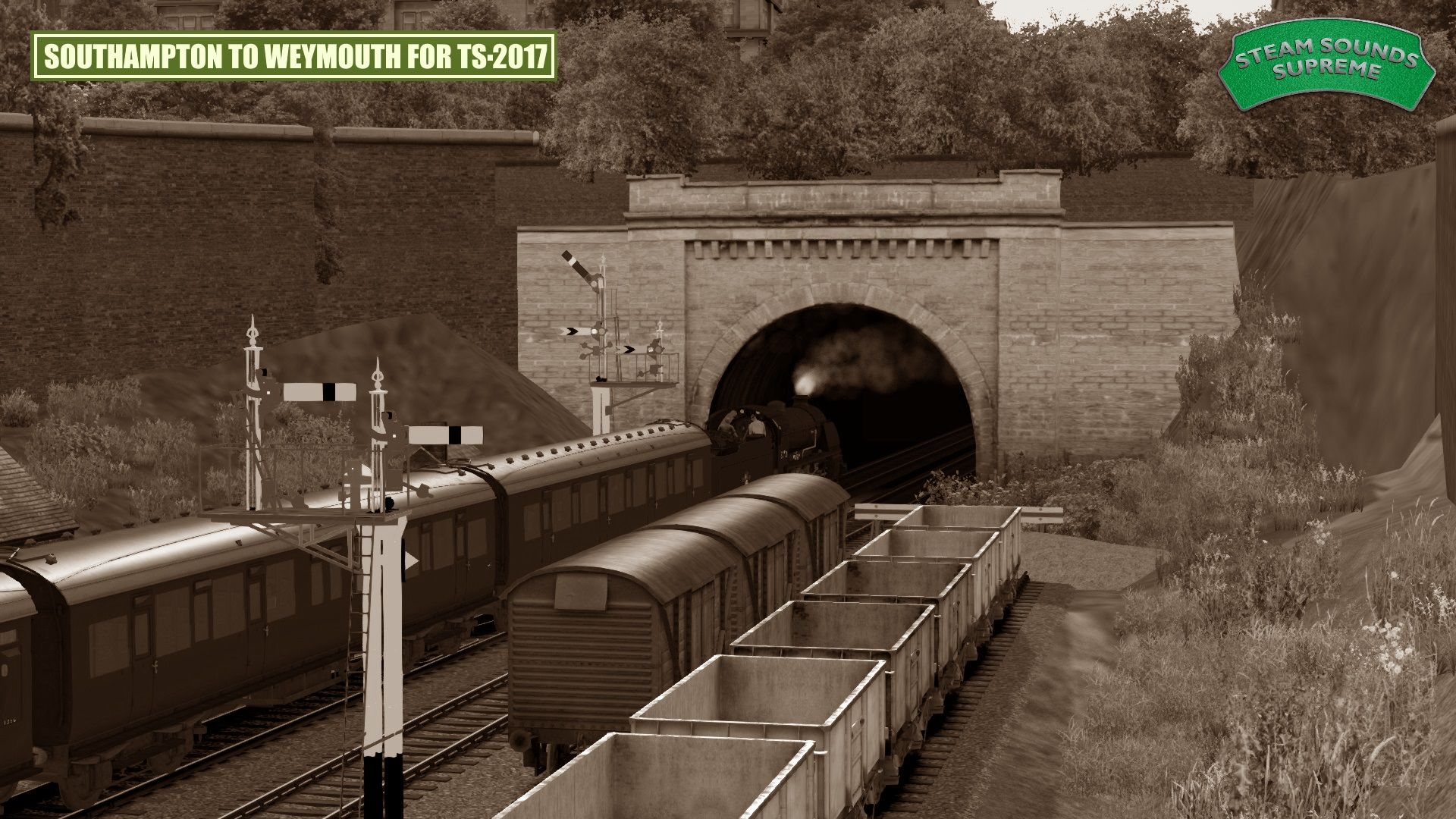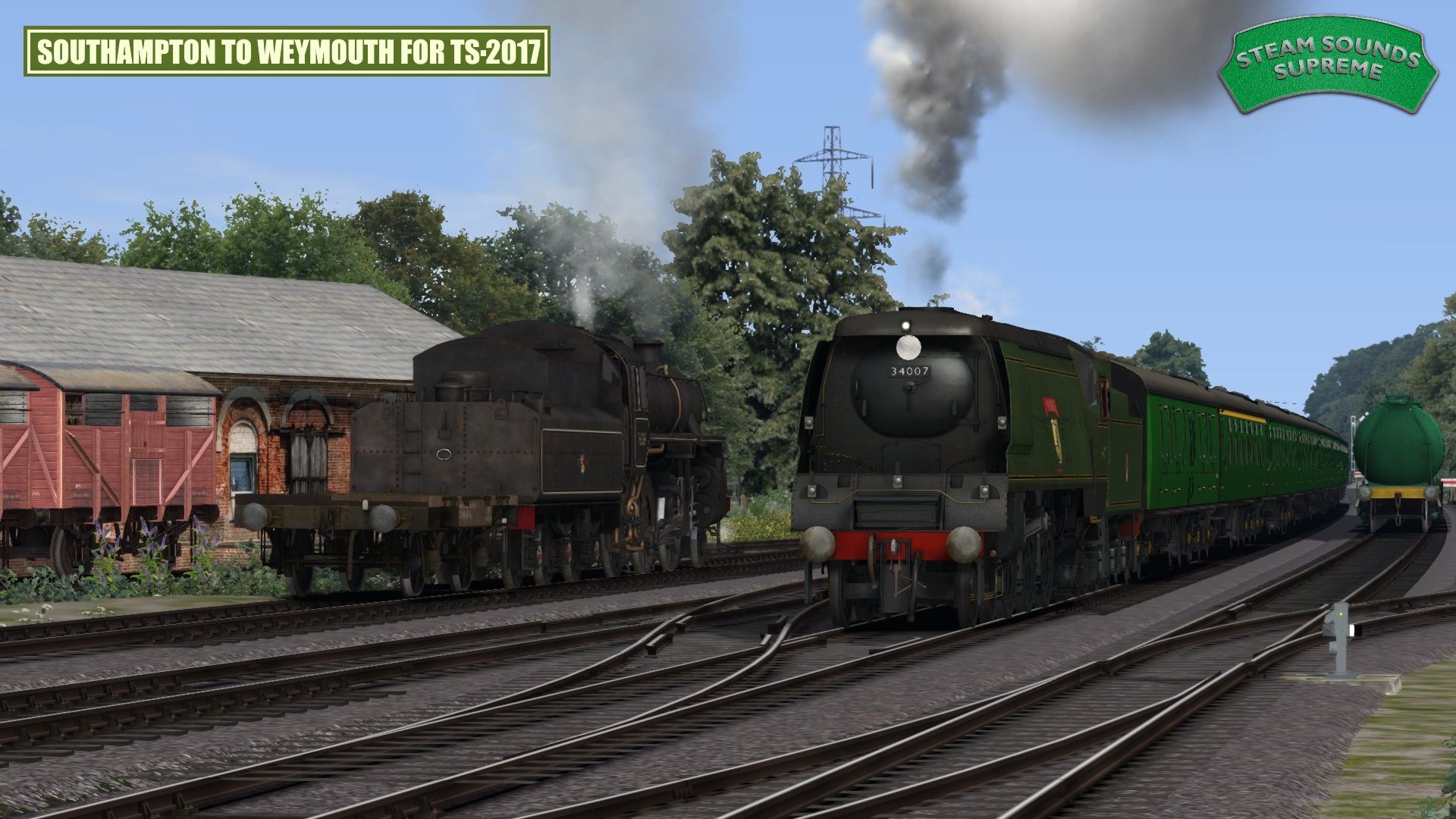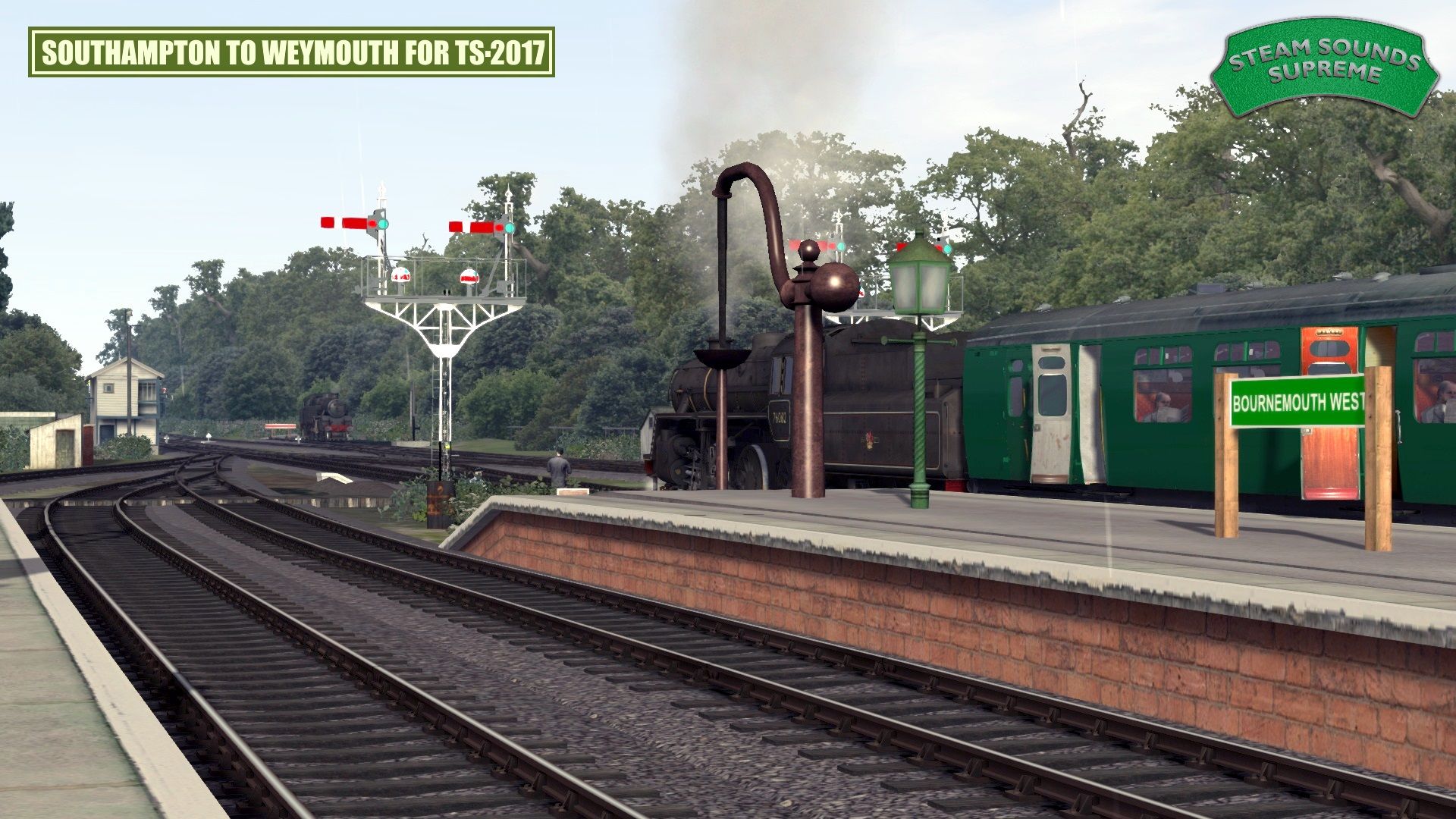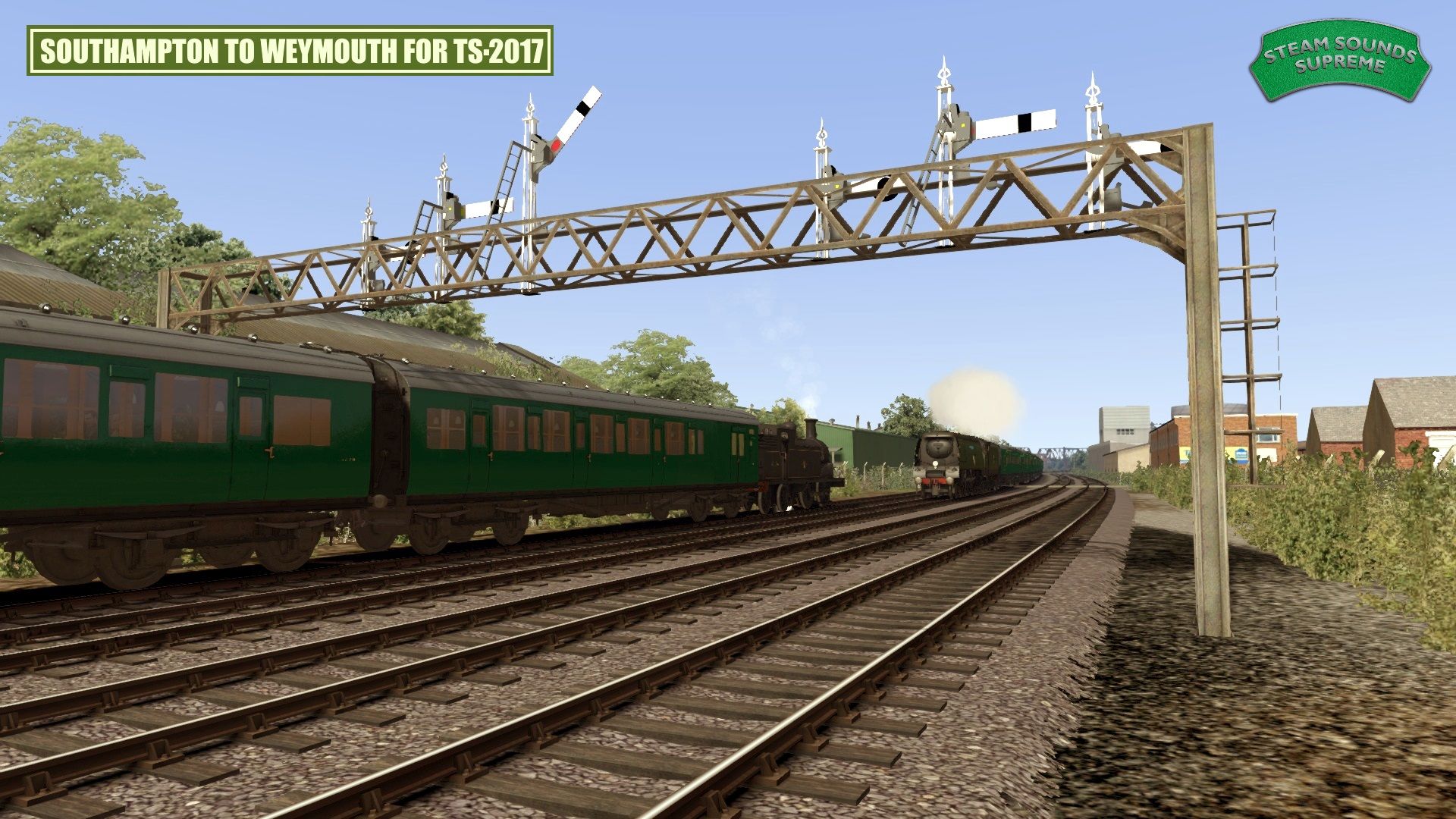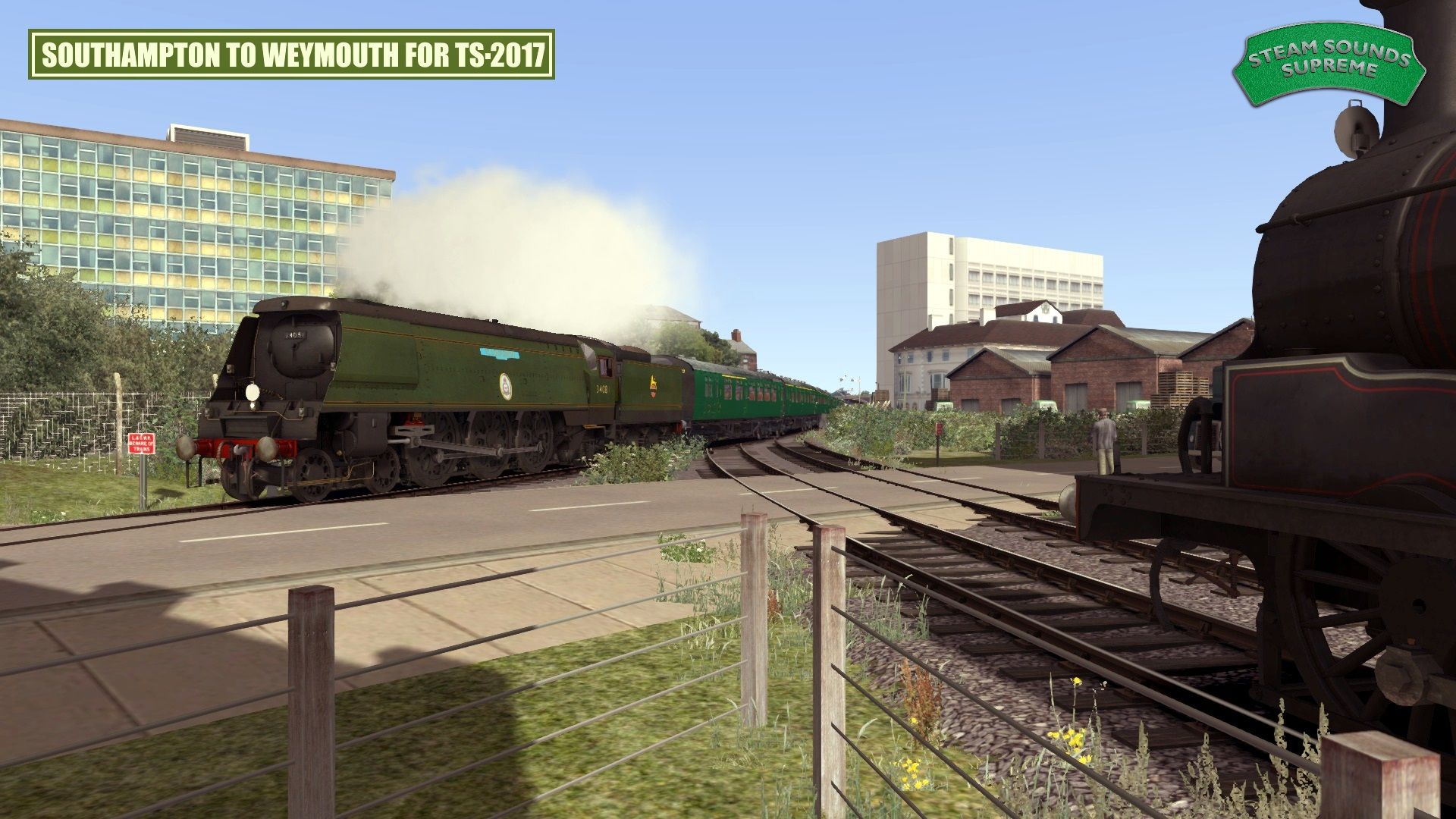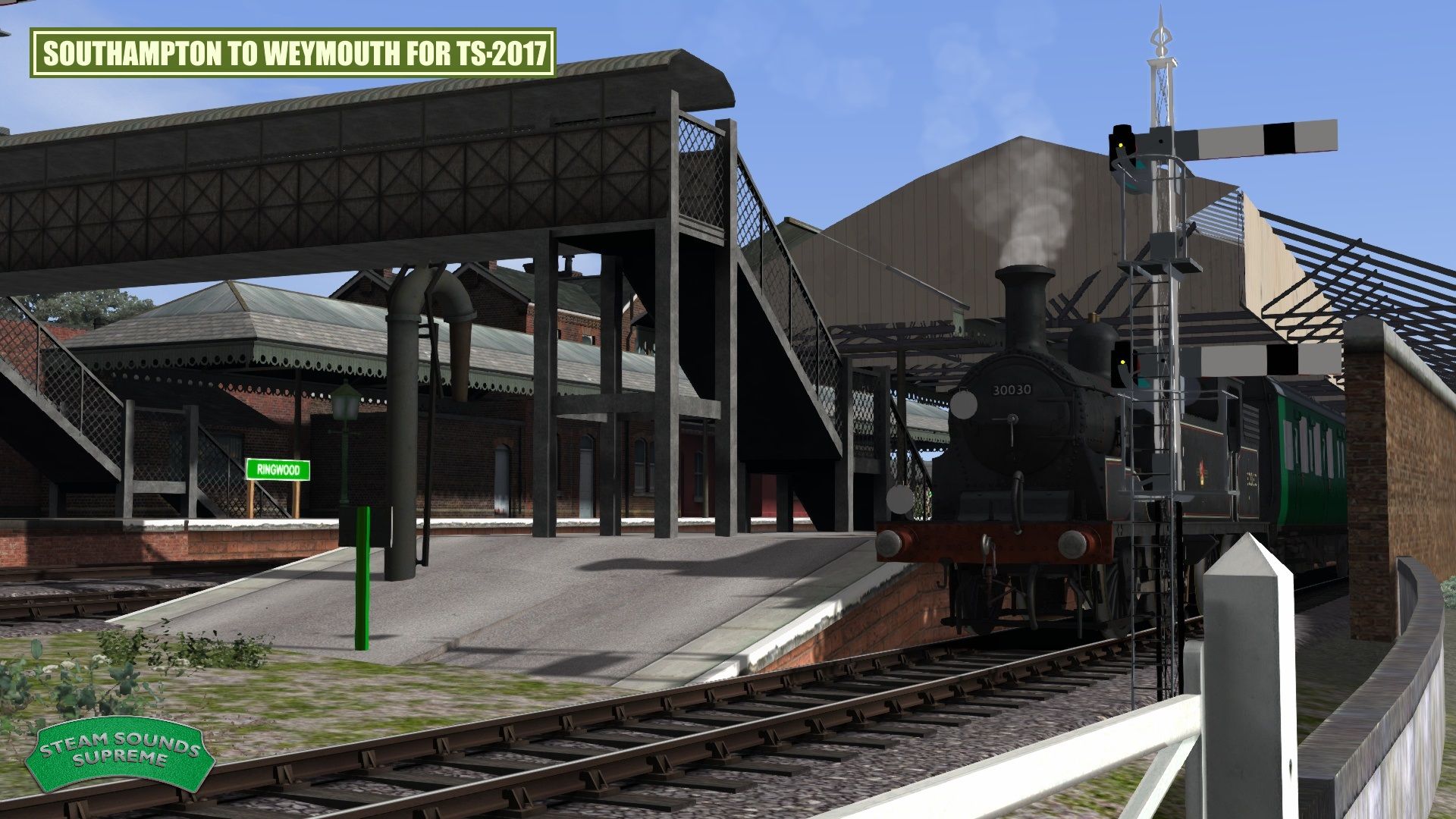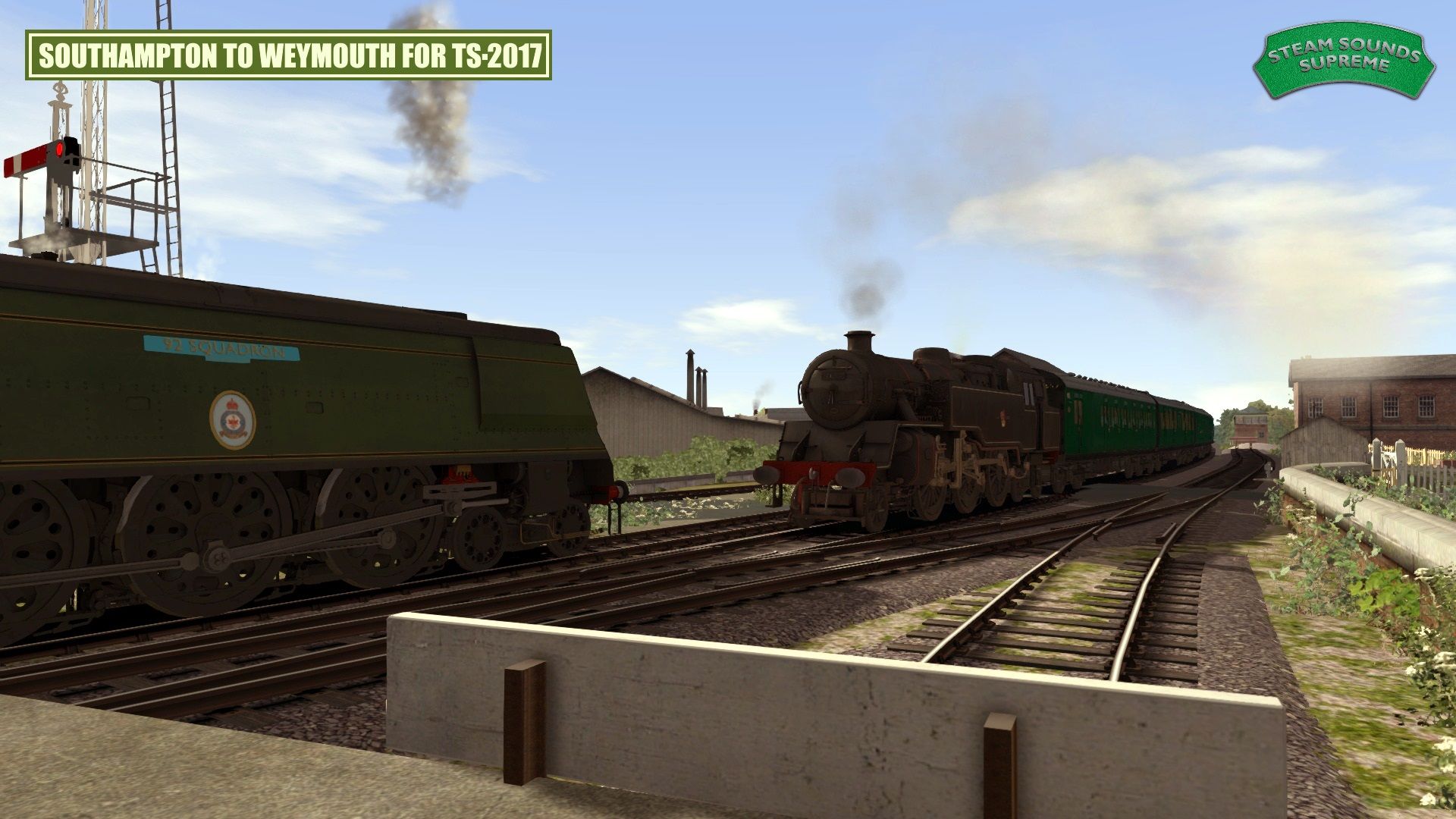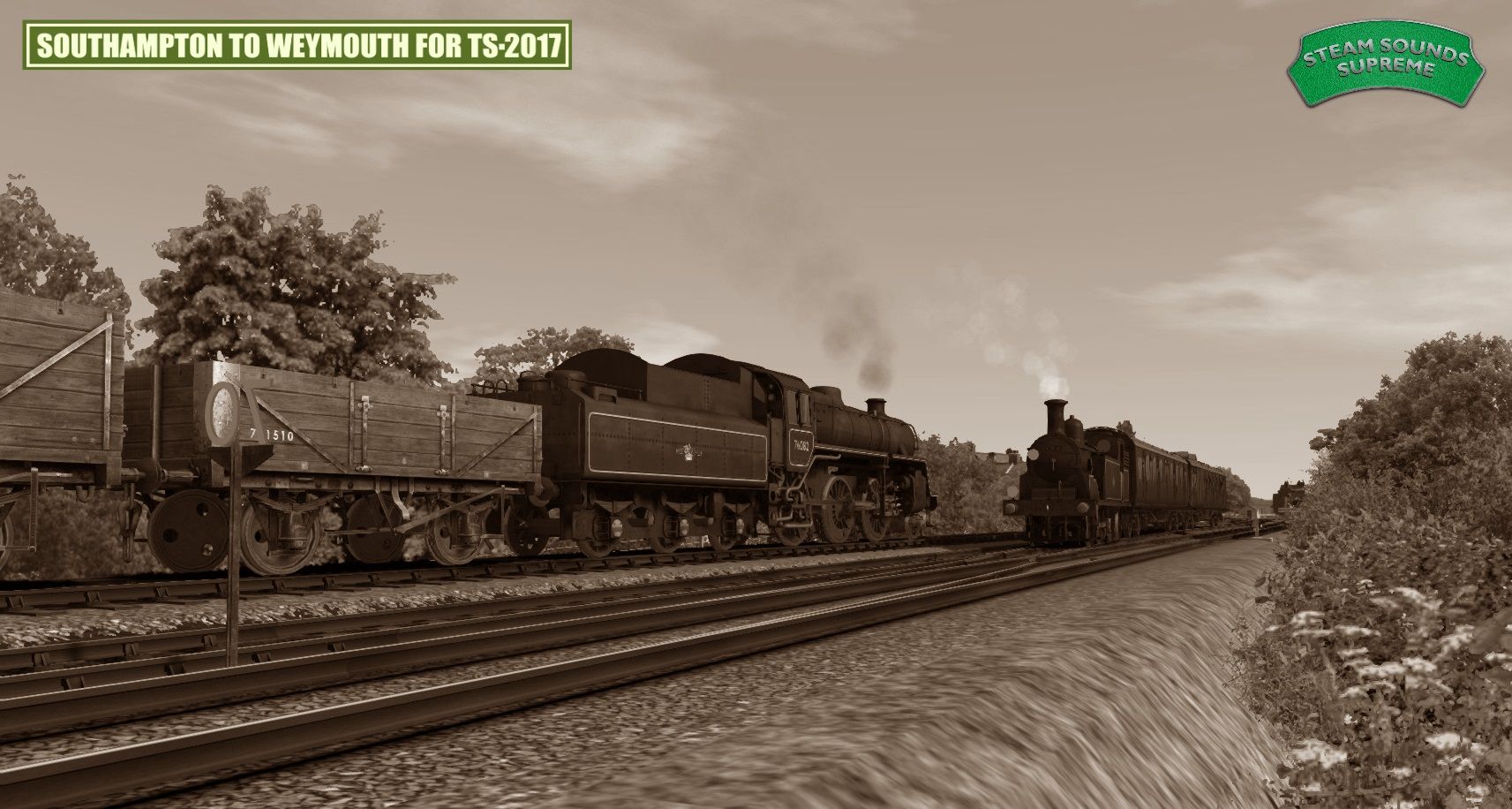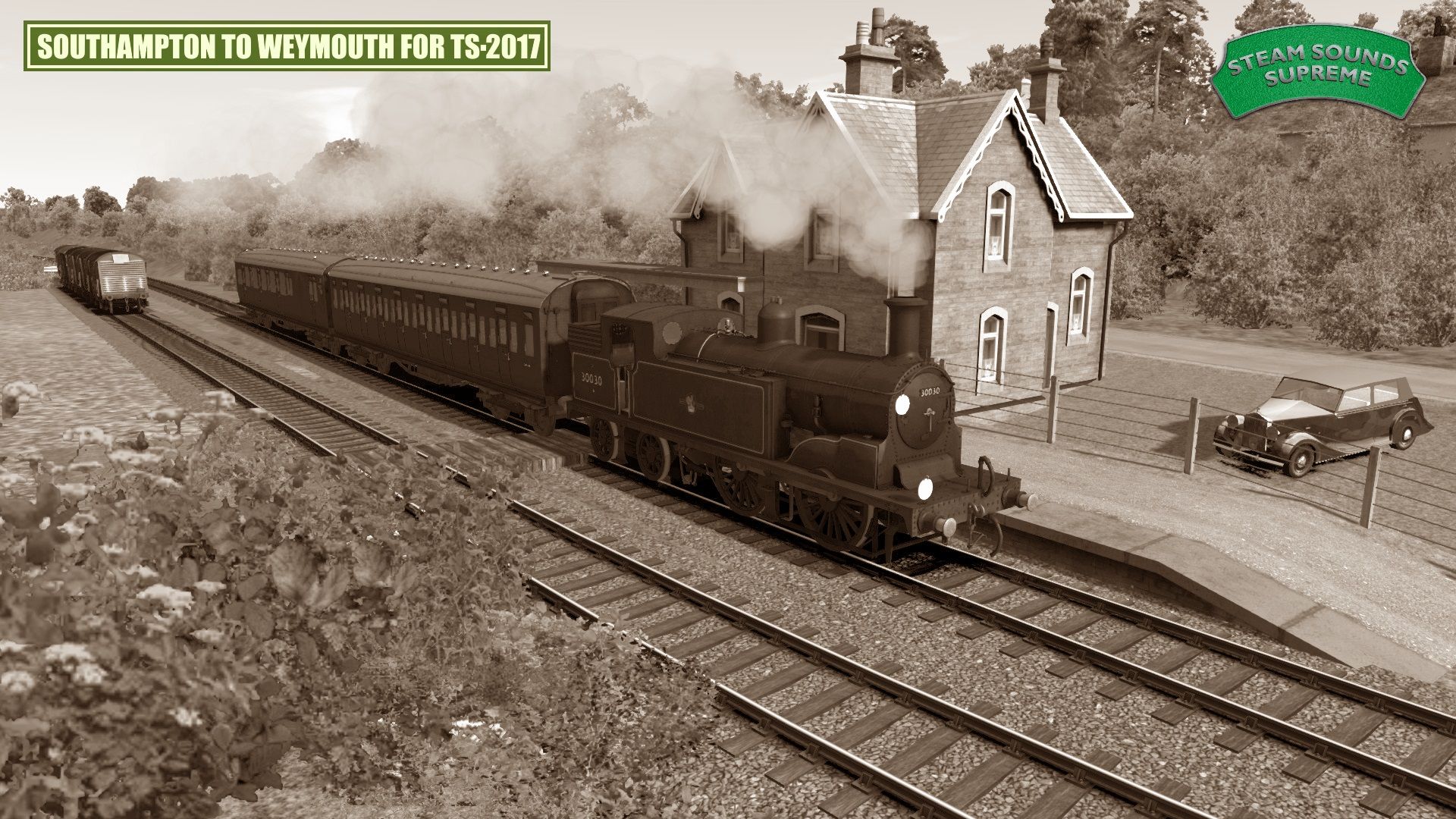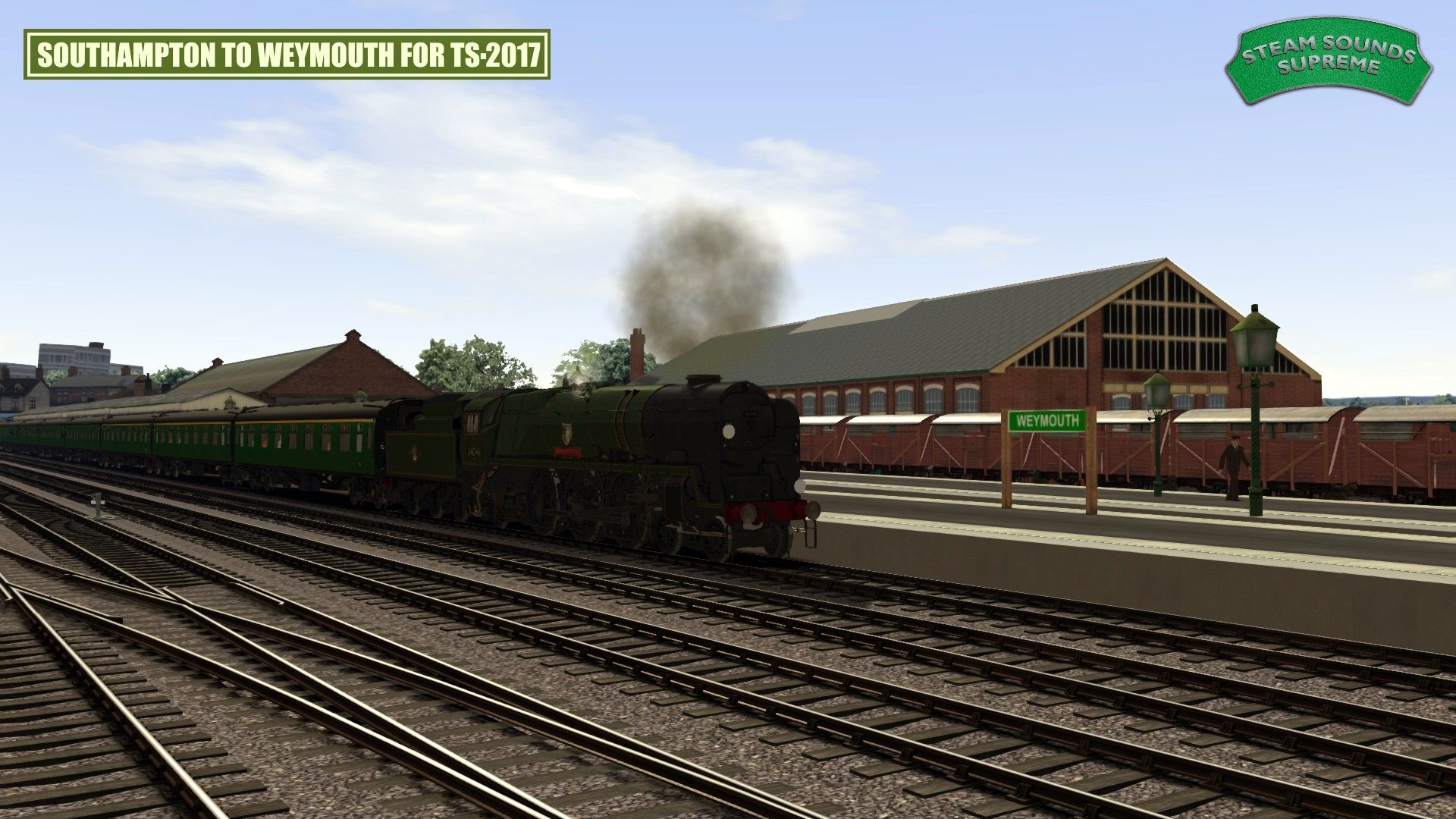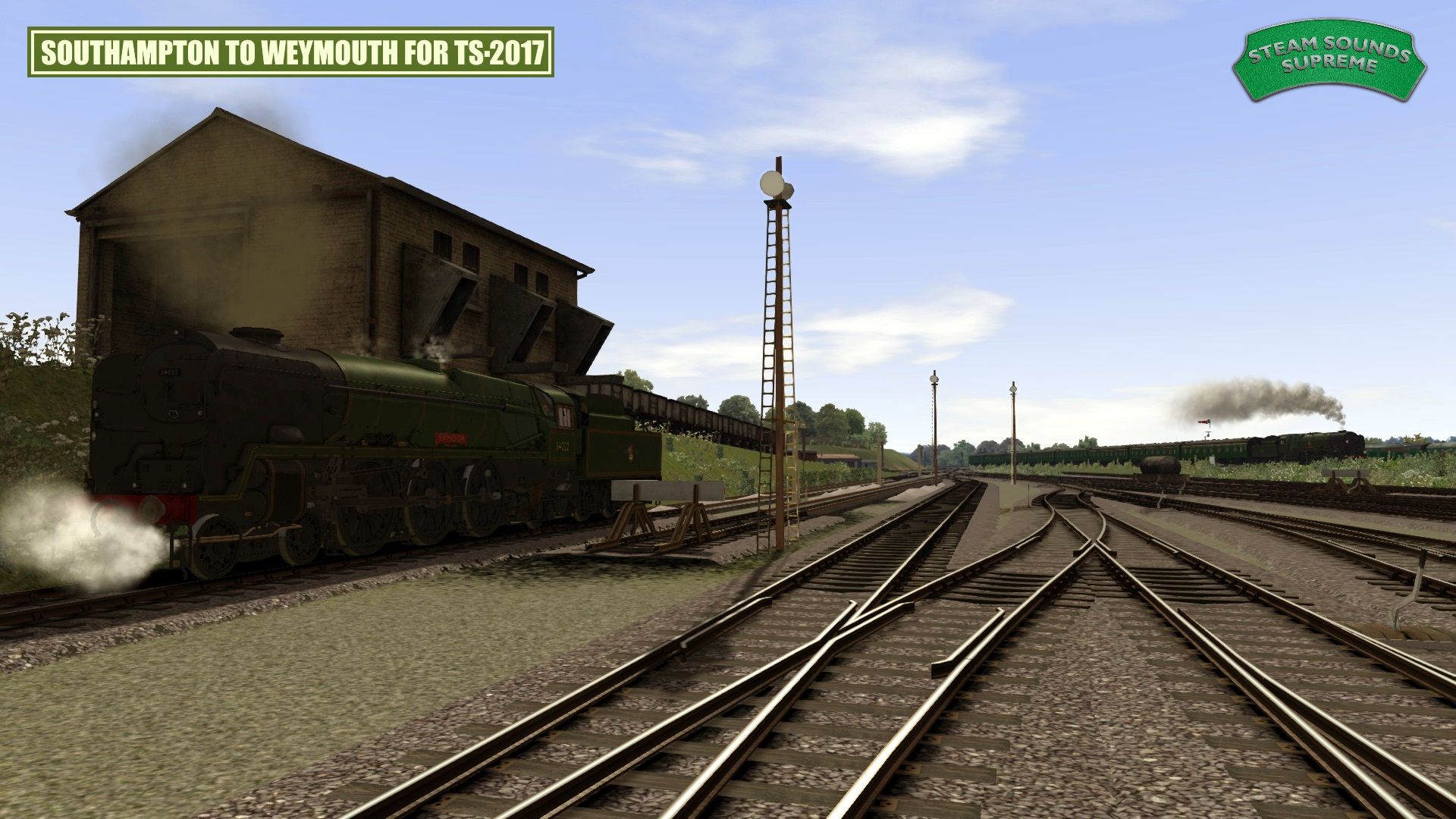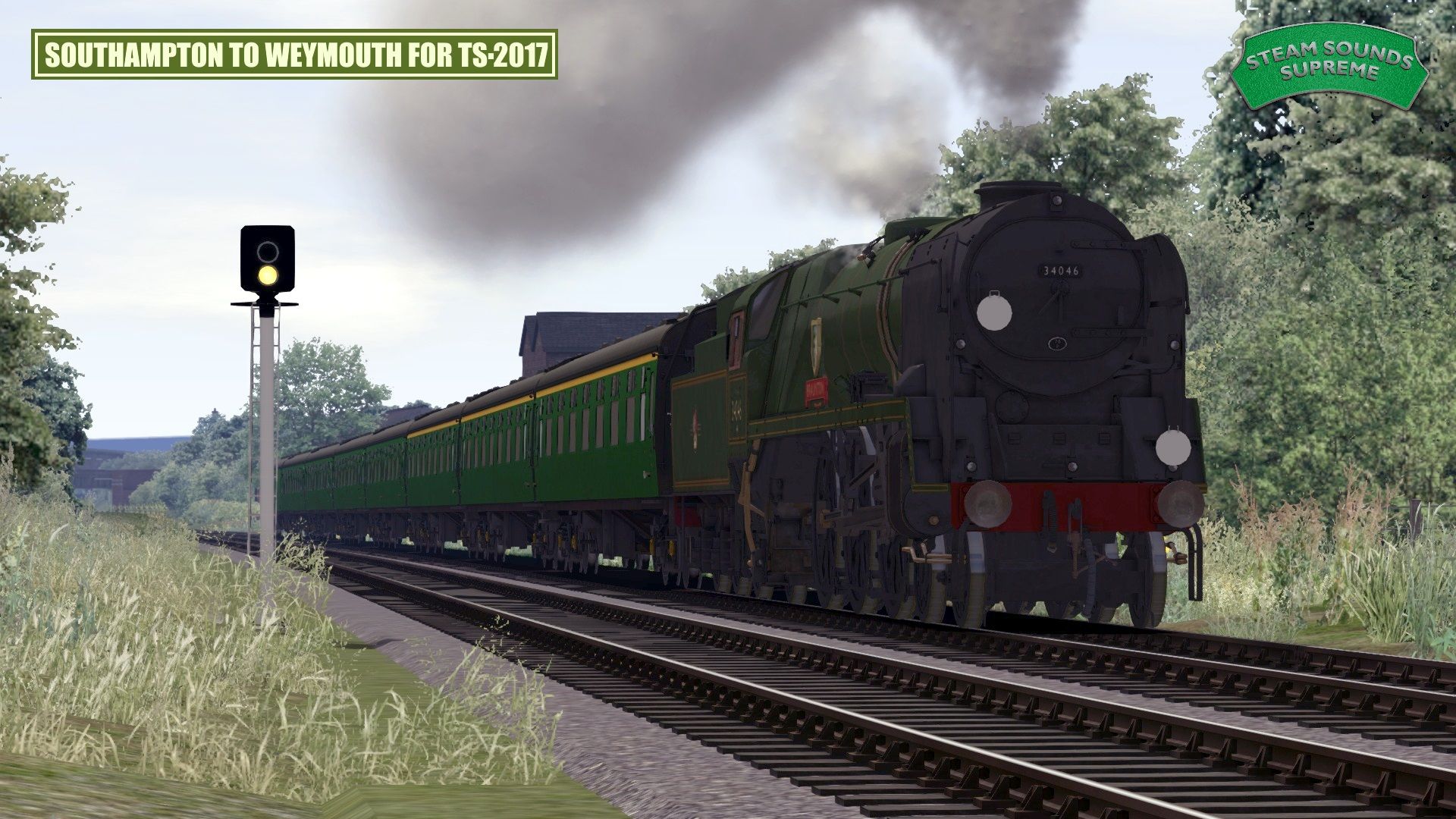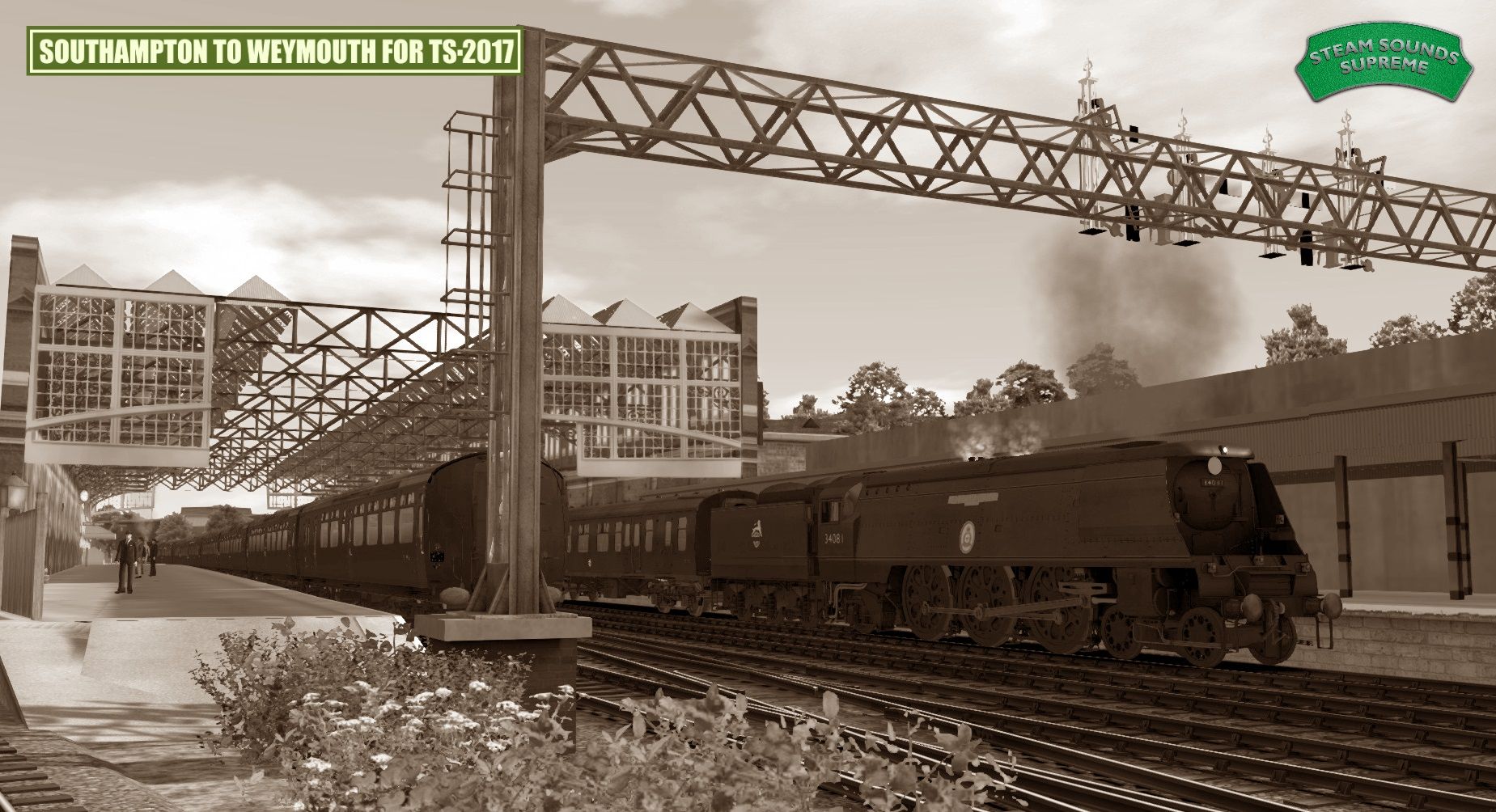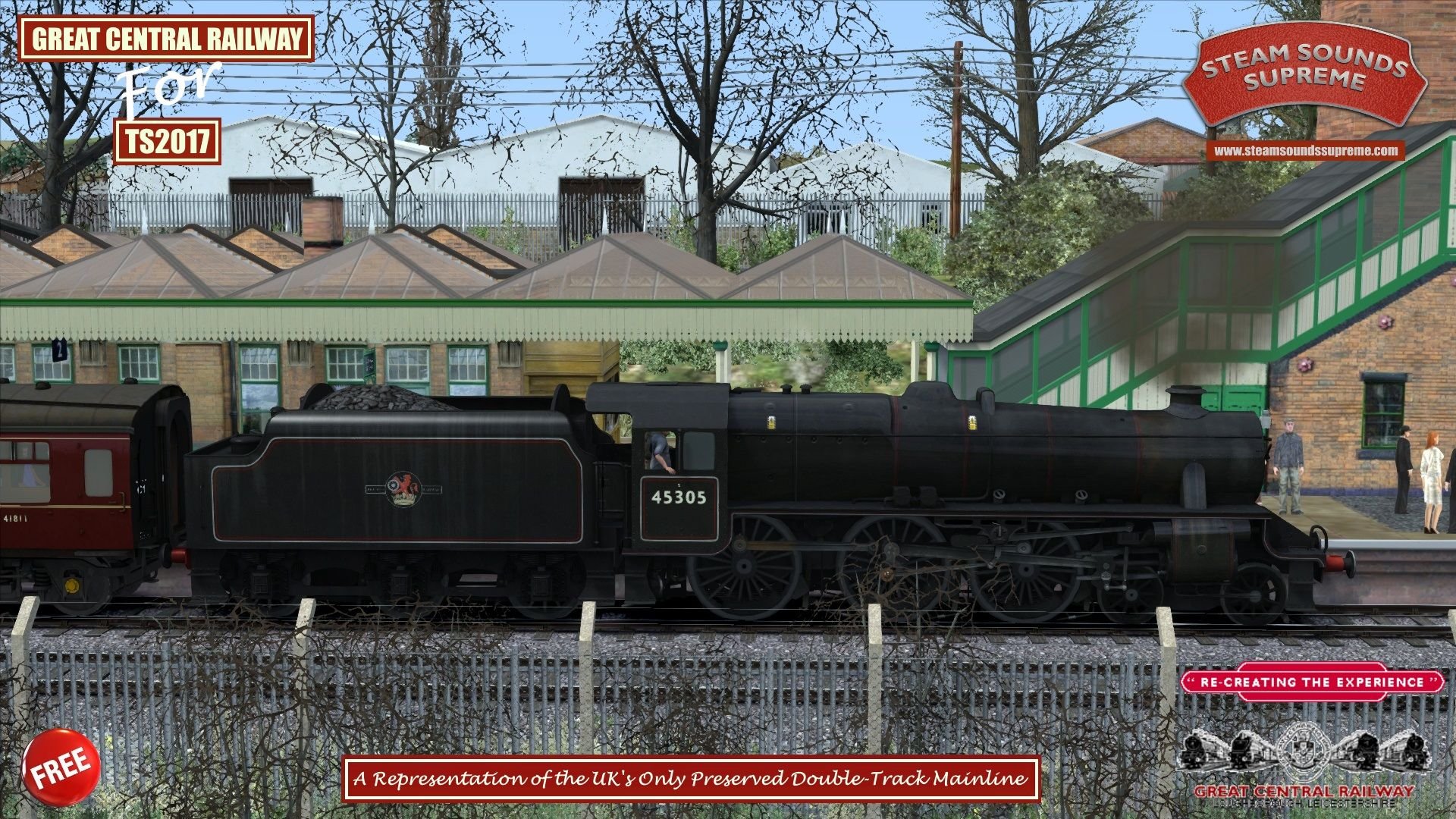 The Great Central Railway
The first version of the GCR was released on UKTrainsim.com back in 2011. Various new versions appeared over recent years, adding new features made available by new technologies in the base game. When version 3 was released in 2013, it was intended that it would be the last version. However, last year, Michael Sutton made contact with us. He had given the route a further face-lift, and added even more detail. Also some more recent new features in the real-world route were put in. So it was decided that we would release this version of the route on our website. Now included in the route is a representation of the Mountsorrel Branch, which runs from Swithland sidings to Mountsorrel, a new shed at Swithland sidings and the Butler-Henderson cafe at Quorn.
As before, custom buildings, bridges and more appear throughout the route, making it one of the most realistic routes available for Train Simulator
Read the manual HERE to find out about DLC requirements etc. Please also follow ALL instructions for installation of the route, assets and rolling stock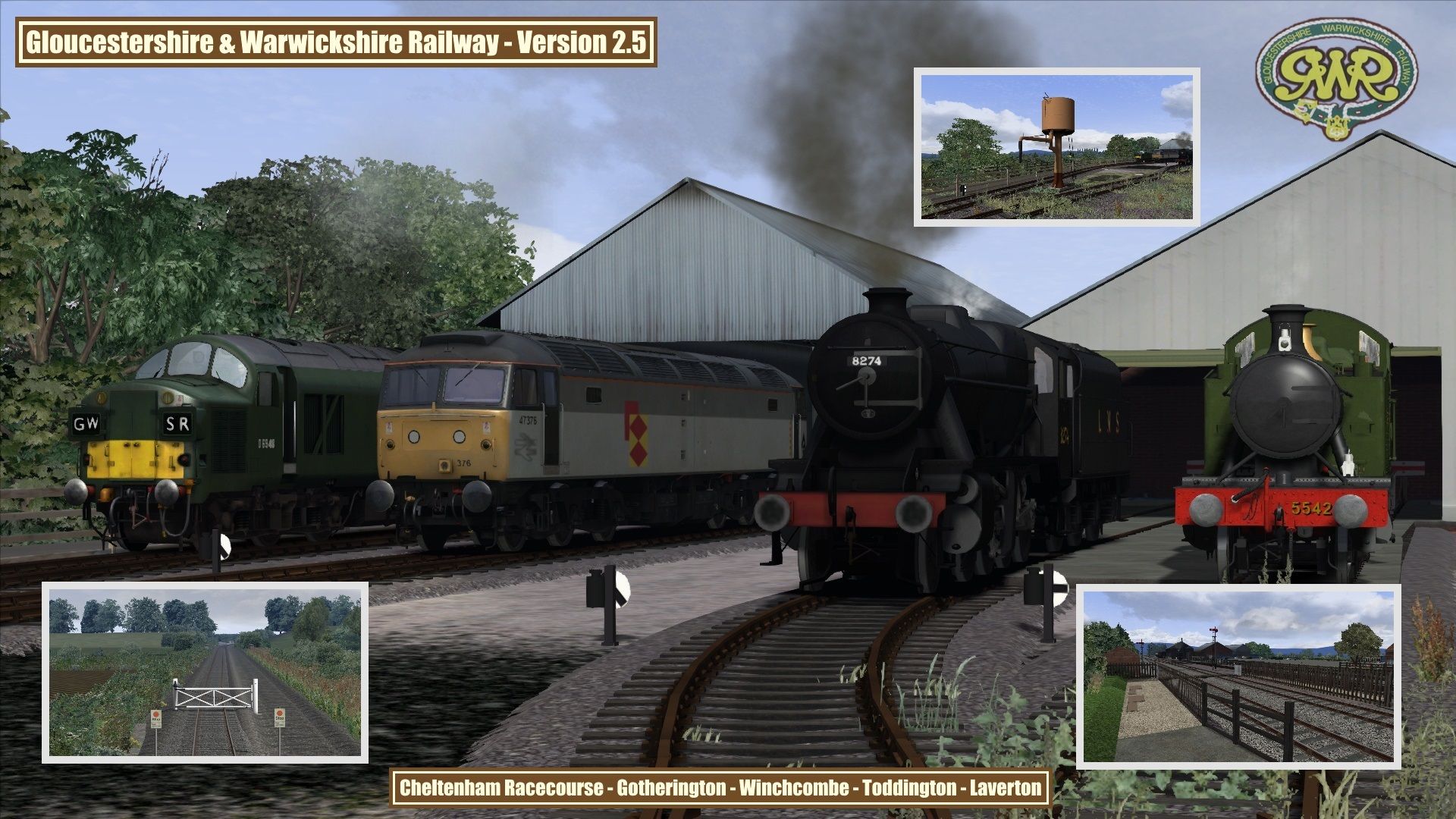 GWSR Heritage Line

The real route is a 12 mile heritage railway running through the beautiful Cotswolds, in England. The headcourters of the railway is at Toddington. It was here, in 1984, that the first public train ran over a 1/4 mile stretch of line. All track and infrastructure has had to be rebuilt, apart from Toddingtons main station building. 31 years later and the railway is 12 miles long, and soon to be 14, with the extension to Broadway progressing.Our route is a development of the one made by Richard Evans and released on UKTS as the Honeybourne Line in 2011. Since then, Train Simulator has changed a lot. With Richards permission, we have added many new features to the route, such as Super-Elevation, TSX lighting, new ambient sounds, new track sounds, extension to Laverton, new platforms and much more.

To run this route, you will need the following payware route DLC: Woodhead Route - Bristol to Exeter - Isle of Wight - West Somerset Railway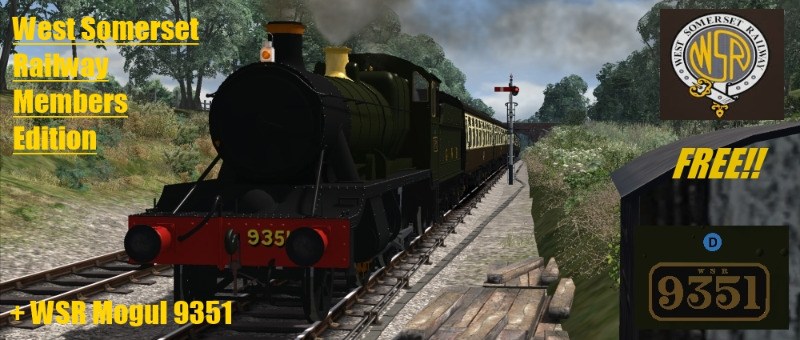 West Somerset Railway

To many people, the West Somerset Railway DLC released by DTG was lacking in certain important details. With the help of David Seward and Kris Harding, we have taken the original route, cloned it and created this far more realistic version of the line. New features include such things as: New WSR level crossings, with new sound and flashing repeaters; Coal loading facilities at Minehead; Improved locomotive yard environment; New ambient and track sounds throughout the route; Deep cuttings added where appropriate; Bishops Lydeard loco compound added and much more extra detail throughout the entire route! Brand New Locomotive Developed by Kris Harding, we bring you the West Somersets own Mogul, 9351. You'll find a versatile loco, capable of handling pretty much anything you throw at it! The locomotive comes with scripted features, such as adjustable lamps and headboards. You can also immerse yourself in a realistic sound set.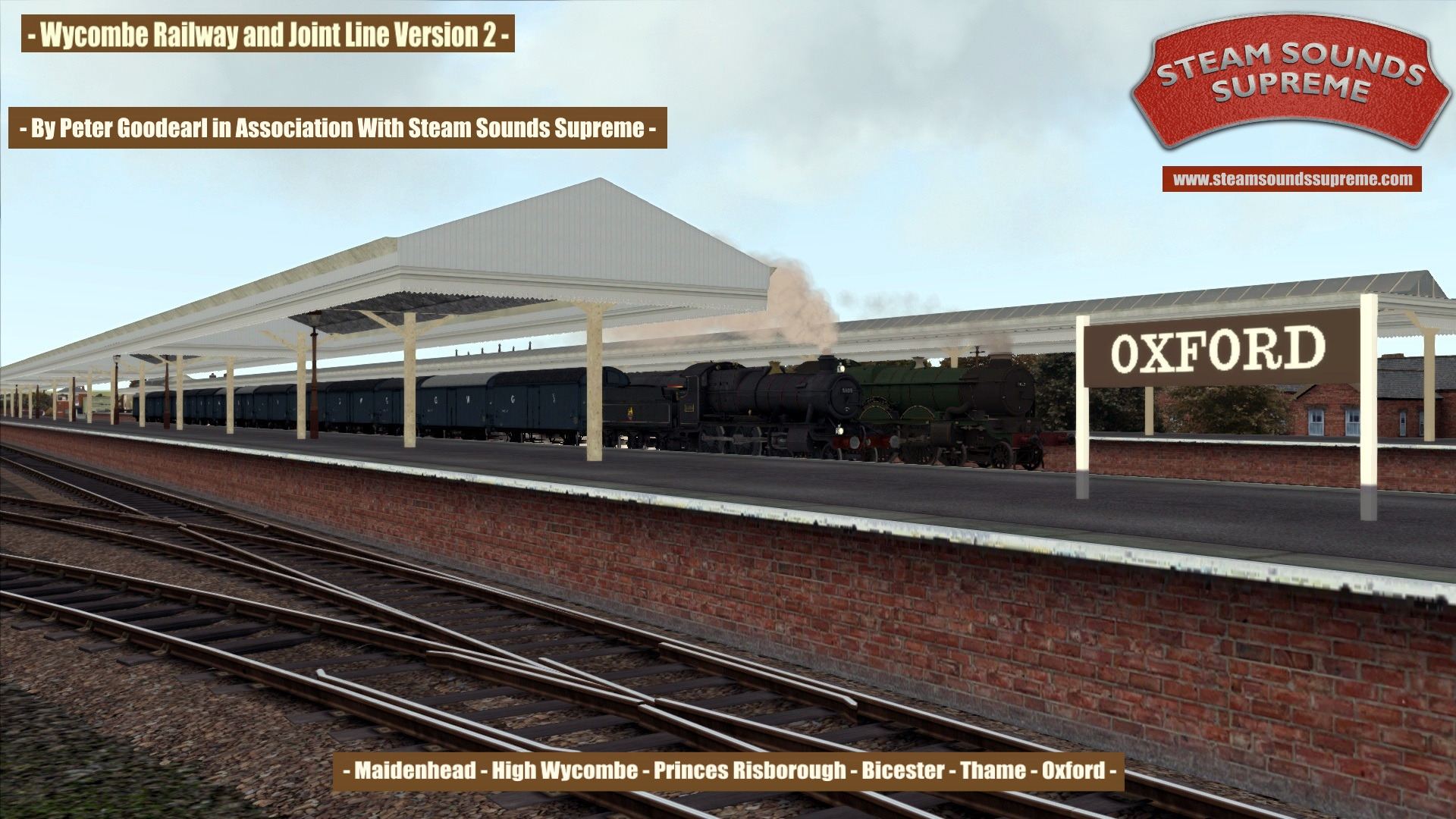 Wycombe Railway & Joint Line

Developed by Peter Goodearl, with audio by Steam Sounds Supreme, we are delighted to present version 2 of this fabulous steam-era route, The Wycombe Railway and Joint Line. The line starts at Maidenhead, on the Great Western Mainline. The route takes the Wycombe Railway route via High Wycombe, Princes Risborough and Thame, to Oxford. Also included are: A section on the GW/GC Joint Line from High Wycombe to Bicester; Aylesbury Branch; Watlington Branch and the Marlow Branch.
Those who have downloaded previous versions are advised to download this new one and delete the old version from your TS install. Old scenarios WILL NOT WORK on version 2.